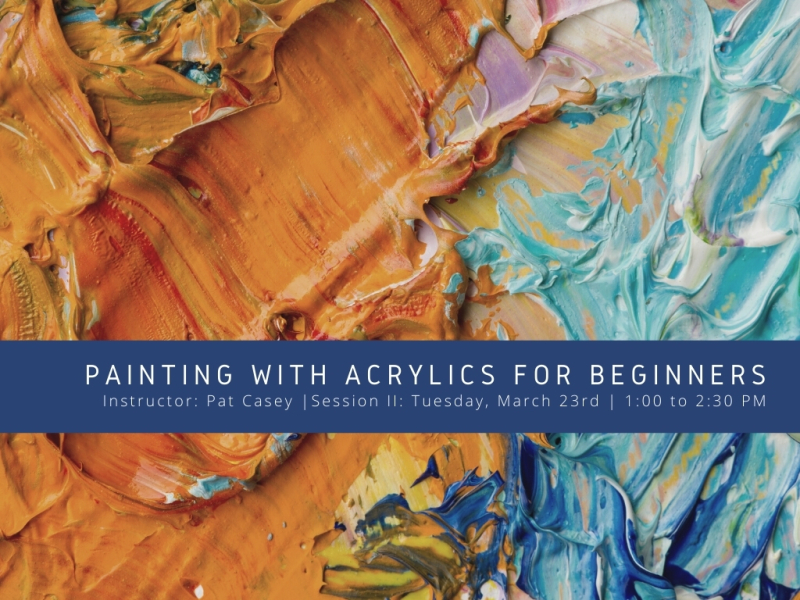 March 23rd to April 27th, 2021
Acrylics are a great medium for beginners. Video demonstrations will be provided that focus on various aspects of painting including color-mixing, composition, and a variety of acrylic mediums, tools, and techniques. Access several videos each week at your convenience to learn about topics like color-mixing, using contrast, and creating interesting still life and landscape compositions. Then join our online group workshops so we can discuss the video topics, answer questions, and share your work for critique. (Sharing is optional, of course.) All skill levels welcome! Class meets on Zoom.
Students must have an audio and video-enabled computer, tablet, or smartphone to participate. Merrymeeting will send you information about accessing the class prior to its start date.
Online registration unavailable